How to support agriculture and agri-tourism in Georgina
The Town of Georgina has over 100 farms covering 17,371 acres of farmland. More than 20 per cent of farms in York Region reported selling directly to consumers, most of them selling unprocessed agricultural produce through farm gate sales, stands and kiosks. At the bottom of this page you'll find a list of farms that sell direct to consumers in Georgina.
---

Georgina Farm Tour
The Town of Georgina's
Field to Table event
opens the farm gates of Georgina's growers to the public; providing tours, samples and showcasing our rich agriculture community. The tour is self-guided with multiple locations across Georgina.
---
Where are the farms in Georgina and where can I purchase local produce?
Georgina is excited to announce that the
York Farm Fresh 2019 Guide Map
is now available. The Town of Georgina has once again partnered with neighboring
municipalities, York Region and The York Farm Fresh Association in the production and distribution of the Farm Fresh promotional map.
This map lists local farms, farmers' markets and food and fair events. Its purpose is to serve as a guide to uncover local farm fresh products within York Region. Maps are available at member farms, farmers' markets and municipal offices.
---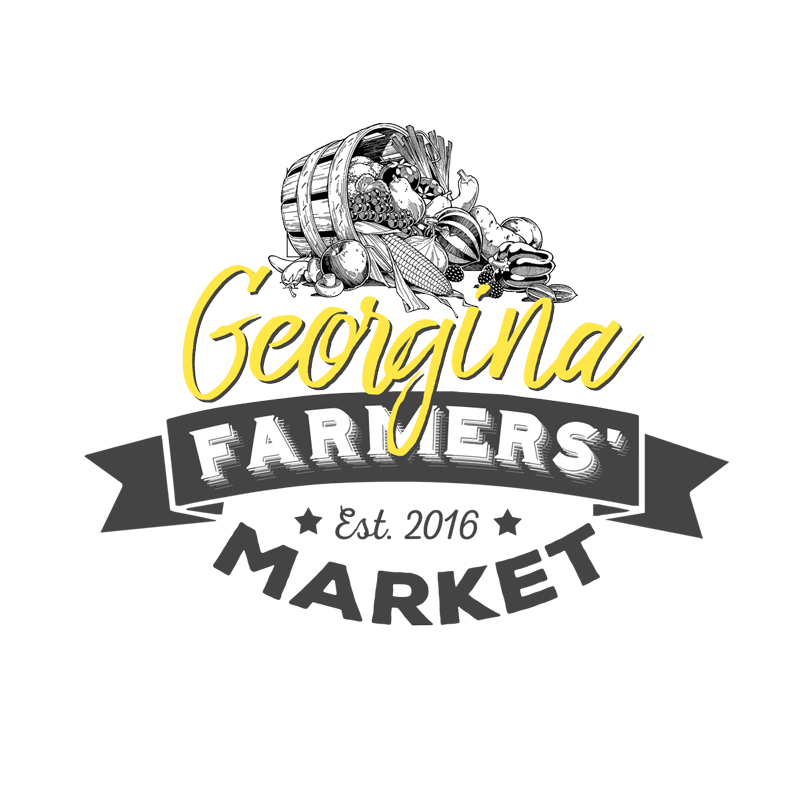 Georgina's Farmers' Market offers fresh local products every Sunday from May to Sept.
The Georgina Farmers' Market features more than 30 vendors offering a wide range of local products including produce, meats, baked goods and crafts.
Market ambassadors Natalia Zammitti and Donna Callfas believe that working together and supporting local businessess is crucial in building a strong, vibrant community, and that the Farmers' Market will undoubtedly double as an amazing outlet to gather, learn and connect regularly.
The 2020 season will be kicking off on May 17, 2020 with themed days througout the season. You won't want to miss:
Health and wellness on June 21, 2020
Doggy day on July 19
Corn roas on Aug. 23
Garlic festival on Sept. 13
---
Georgina's farmers who sell direct to consumers
Clearwater Farm
l 481 Lake Dr. E. l
Website
Produce.
Open June-Sept.
Friday: 3 p.m. - 6 p.m.
Saturday: 9 a.m. - 12 p.m.
Open July - Oct.
Check social media channels for subscription options, special orders and upcoming events.
Elmgrove Organic Collective
l 535 Catering Rd.
l
Website
Eggs and produce.
Open June - Oct.
Saturday: 10 a.m. – 5 p.m.
*Someone is usually on site from 7:30 a.m. – 3:30 p.m.
Contact through their website ahead of time to ensure someone is there to meet you.
Hamilton Farm
l 23806 McCowan Rd. l
Website
Eggs, meat and produce.
Open year-round
Tuesday - Friday: 10 a.m. - 6 p.m.
Saturday: 10 a.m. - 3 p.m.
Holtrop Farms
l 23091 Woodbine Ave.
Produce.
Open July - Nov.
Monday - Friday: 10 a.m. - 7 p.m.
Saturday: 9 a.m. - 7 p.m.
Homestead Orchards
l 3961 Old Homestead Rd. l Website
Produce and in-store bakery.
Hutchings Farm
l 8923 Morning Glory Rd. l Facebook
Eggs, chicken, lamb, produce.
Contact Farm through social media to set-up a visit time.