Club 55 - Senior Programs & Memberships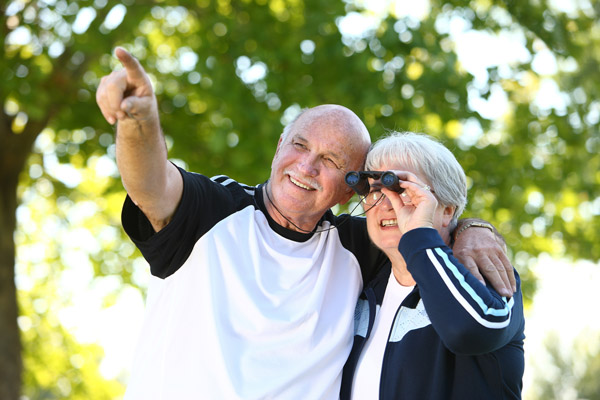 Welcome to Club 55, the Town of Georgina's Senior focussed active programming centre. We currently have three locations in Georgina to serve those who are 55+ with activities and social events, including dances, outings, get-togethers, cards, games and so much more! For a full listing of the services we offer, please check out our monthly newsletter available in hard copy at Club 55 Keswick and by email to our members.
Club 55 Keswick

130 Gwendolyn Blvd.

Keswick, ON L4P 3W8

905-476-9972

Club 55 Sutton

1 Market Sq.

Sutton, ON L0E 1R0

905-722-9508

Club 55 Pefferlaw

Pefferlaw Lion's Community Centre

38 Pete's Lane

Pefferlaw, ON L0E 1N0

905-476-9972
2019 York Region Senior Games - Register now!
2019 YRSG Summer Games Registration Form
2019 Georgina Senior Games
More information - coming soon!
Membership:
Membership to Club 55 is easy and affordable. It gives you great advantages to discounts on outings, lunches and drop-in programs.
An annual membership for residents is $20.00+HST (*$22.60) and runs from January 1 to December 31 of that year.
An annual membership purchased after July 1 is reduced to $10.00+ HST (*$11.30) for the remainder of the year.
Sutton Seniors ONLY Memberships (Membership only to Club 55 Sutton) is $10.00 (no HST)
For more information, or to request a Meet-and-Greet opportunity at Club 55 Keswick, please call 905-476-9972 or email the Seniors Recreation Programmer, Katherine Squires at ksquires@georgina.ca
CLUB 55 SPRING 2019 BROCHURE
Club 55 Drop-In Programs
| | | | | |
| --- | --- | --- | --- | --- |
| Monday | Location | Program | Time | Price |
| | Keswick | Nickel & Dimes | 1 p.m. to 4 p.m. | Prices Vary |
| | | Contact Bridge | 1 p.m. to 4 p.m. | $1 mem/$2 non |
| | | Billards | 4 p.m. to 7 p.m. | Free for members |
| | | Table Shuffleboard | 5 p.m. to 7 p.m. | $.50 members |
| | Sutton | Craft Group | 11 a.m. to 1 p.m. | $1 members |
| | | Tai Chi | 1 p.m. to 2 p.m | $1 members |
| | Pefferlaw | Bid Euchre (High /Low) | 1 p.m. to 4 p.m. | $2 mem/$3 non |
| | | Billards & Snooker | 9 a.m. to 12 p.m. | Free for members |
| Tuesday | Keswick | Bid Euchre (High/Low) | 6:30 p.m. to 9 p.m. | $2 mem/$3 non |
| | Sutton | Exercise Group | 10 a.m. to 11 a.m. | $1 members |
| | | Bridge Lessons | 11:30 a.m. to 12:30 p.m. | Free for members |
| | | Bridge | 1:00 p.m. to 3 p.m. | $1 members |
| | Pefferlaw | Walking Club | 10 a.m. to 12 p.m. | $1 members |
| | | Lunches (1st & 3rd Tuesday of the month) | 12 p.m. | $5 mem/$6 non |
| Wednesday | Keswick | Craft & Quilt Group | 9 a.m. to 12 p.m. | Free for members |
| | | Mah Jong | 9:30 a.m. to 11:30 a.m. | $.50 mem |
| | | Lunches | 12 p.m. | $4 mem/$5 non |
| | | Music Share Group | 1 p.m. to 3 p.m. | Free for Members |
| | | Table Tennis | 1:30 p.m. to 3:30 p.m. | $.50 mem |
| | | Cribbage | 1:30 p.m. to 3:30 p.m. | $2 mem/$3 non |
| | | Tai Chi | 6:30 p.m. to 7:30 p.m. | $1 members |
| | | Cards & Chips | 7 p.m. to 9 p.m. | $2.50 mem/$3.50 non |
| | Pefferlaw | 8 Ball | 10 a.m. to 1 p.m. | Free for members |
| Thursday | Keswick | Bid Euchre | 1 p.m. to 4 p.m. | $2 mem/$3 non |
| | | Progressive Euchre | 6:30 p.m. to 8:30 p.m. | $2 mem/$3 non |
| | | Billiards | 4 p.m. to 7 p.m. | Free for members |
| | | Carpet Bowling | 6:30 p.m. to 8:30 pm | $1 members |
| | Sutton | Member Afternoon Special Events | 12 p.m. to 3 p.m. | Free for members |
| | | Floor Shuffleboard @ Sutton Arena Hall | 1:30 p.m. to 3:30 p.m. | $1 members |
| | | Table Tennis @ the Link | 12 p.m. to 3 p.m. | $.50 members |
| | Pefferlaw | Billiards & Snooker | 9 a.m. to 12 p.m. | Free for members |
| | | Walking Club | 9 a.m. to 12 p.m. | Free for members |
| | | Bridge | 1 p.m. to 4 p.m. | $2 mem/$3 non |
| Friday | Keswick | Line Dancing | 10 a.m. to 11:30 a.m. | $3 mem/$4 non |
| | | Music Share Group | 10 a.m. to 12 p.m. | Free |
| | | Darts | 5 p.m. to 7 p.m | Free for members |
| | | Cribbage | 6 p.m. to 8 p.m. | $1 mem/$2 non |
| | Sutton | Exercise Club | 11 a.m. to 12 p.m. | $1 members |
| | | Bid Euchre (High Low) | 1 p.m. to 4 p.m. | $2 mem/$3 non |
| | Pefferlaw | 9 Ball Billiards | 9 a.m. to 12 p.m. | Free |
| Saturday | Keswick | Carpet Bowling | 10 a.m. to 12 p.m. | $1 members |
| | | Carpet Bowling | 1 p.m. to 3 p.m | $1 members |
| | | Bid Euchre (Open for learners) | 12:30 p.m. to 4 p.m. | Free for members |
| Sunday | Pefferlaw | Bid Euchre (Please check availability) | 1 p.m. to 4 p.m. | $2 mem/$3 non |