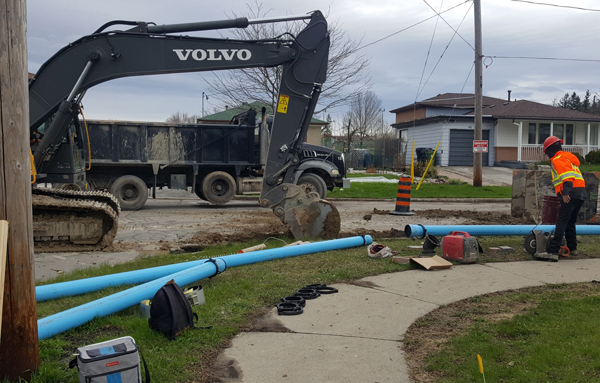 The Town has identified a need to improve the watermains in the Cockburn subdivision. Cockburn subdivision consists of Faircrest Avenue, Sunnidale Boulevard, Grew Boulevard, O'Connor Drive and Meadowlea Avenue. The watermains are generally 150 millimetre cast and/or ductile iron, and were installed between 1965 and 1967. The watermains are reaching the end of the planned useful life and require rehabilitation and/or replacement.
The Town has retained the Municipal Infrastructure Group Ltd. (TMIG) to undertake the design of the Cockburn subdivision watermain improvements. The design of the project is anticipated to be completed in 2022.
Letter to residents (208.42 KB).
This webpage will be updated throughout the project at key milestones. If you have any questions, contact:
Town of Georgina
Owen Sanders, Senior Project Manager, Operations and Infrastructure
26557 Civic Centre Rd., Keswick, ON | L4P 3G1
Phone 905-476-4305, ext. 2451
Email: osanders@georgina.ca
Town of Georgina's Project Manager
Colliers Project Leaders
Alper Ozer, PMP MSc, Senior Project Manager
Phone 437-247-9870
Email: alper.ozer@colliersprojectleaders.com
Town of Georgina's Consultant Engineer
The Municipal Infrastructure Group Ltd. (TMIG)
Angela Carley, P. Eng., PMP, Project Manager
8800 Dufferin St. Suite 200, Vaughan ON L4K 0C5
Telephone: 905-738-5700
Email: acarley@tmig.ca