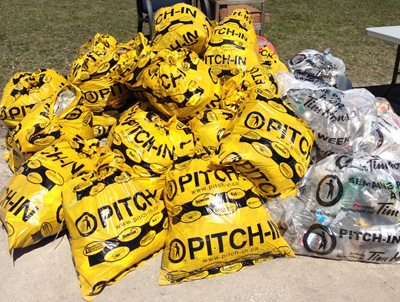 Pitch-In Canada is encouraging residents nationwide to participate in the annual Pitch-In Week April 19 to 26.
Pitch-in week is the largest environmental improvement campaign in Canada.
If you are interested in helping out by organizing a litter pickup team, call Customer Service at 905-476-4301 to register. The Town will supply gloves and bags.
Visit Pitch-In Canada to learn more.