Each Term of Office, the Town of Georgina Council invites community members to sit on the Keswick Cemetery Board (KCB).
The Keswick Cemetery Board is the body that governs the operation of the Keswick Cemetery, located at 565 Varney Road in Keswick, Ontario, in accordance with the Funeral, Burial and Cremation Services Act, 2002.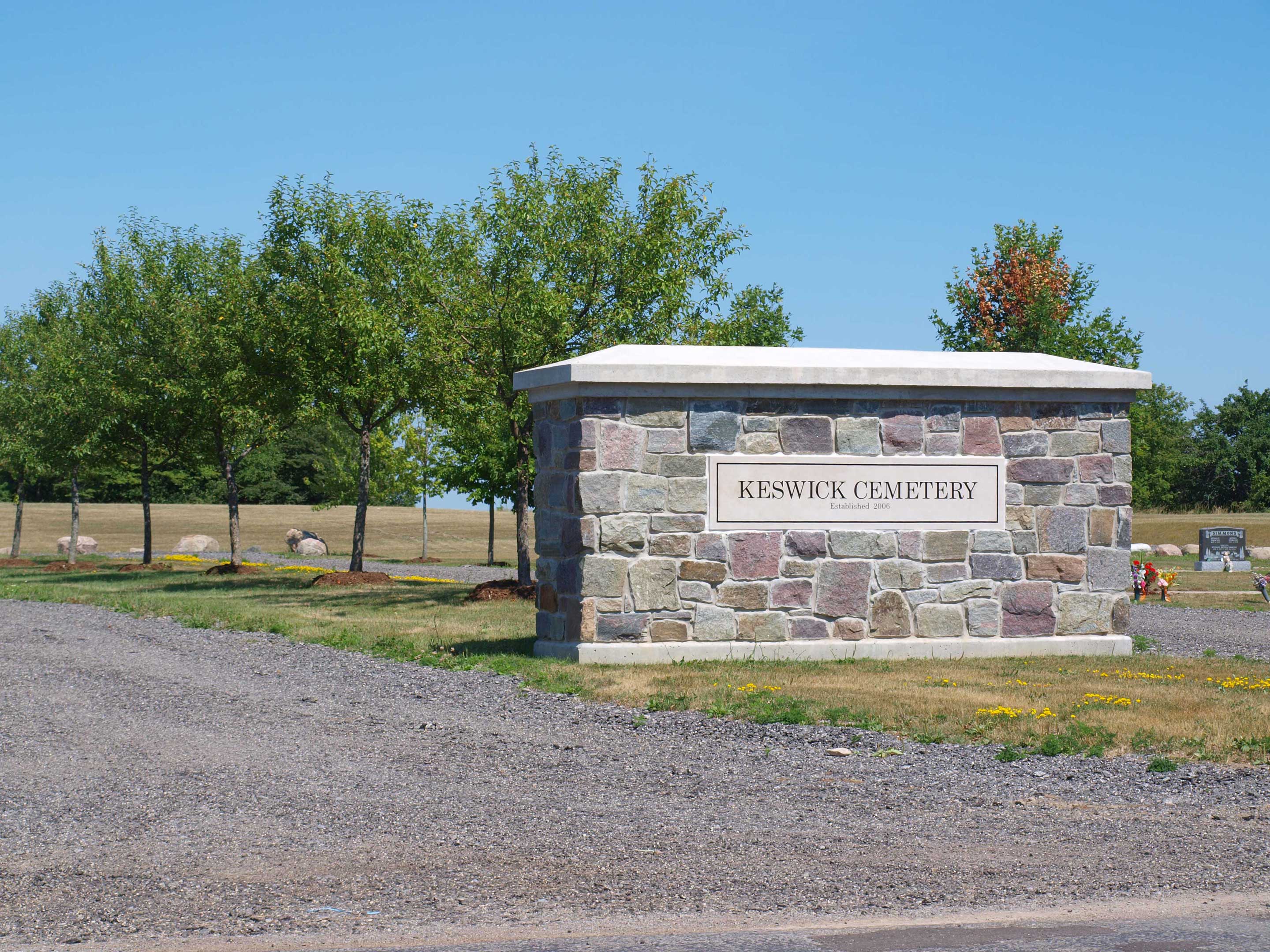 The KCB:
Complete control and management of the land, buildings, plantings, roads, utilities, books and records of the cemetery
Authority to administer its own bylaw.pdf which have been adopted for the improvement and upkeep of the cemetery
The power to enter into and inspect the cemetery and its condition, to ensure that the cemetery is properly fenced, kept clear of weeds and otherwise cared for in a proper manner
Works closely with the Town's Recreation & Culture Department and contractor for the purposes of selling cemetery plots
Terms of Reference
The Board's
Terms of Referenceoutlines the purpose, general activities and membership responsibility.
Committee Composition
The KCB consists of a maximum of five members including one member of Council with expertise respecting the administration of by-laws in order to ensure the maintenance and improvements necessary for a respectful cemetery.
The length of term for a person appointed to the KCB shall be for the Council Term of Office.
Current KCB Members
Regional Councillor, Robert Grossi
Susan Wain, Chair
Susan Williams, Vice Chair
Mary Finlayson
Andre Arndt
The KCB meets periodically throughout the year, as necessary, in the Civic Centre Council Chambers.
For assistance and information please contact Ryan Johnson by email at rjohnson@georgina.ca at or telephone at 905-476-4301 ext. 2216.
Agendas and Minutes
Please visit the KCB Agendas and Minutes web-page.