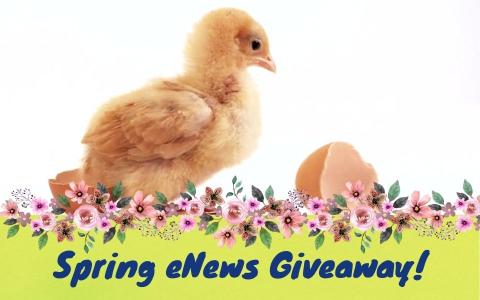 Do you have egg-cellent luck? Check out our Spring eNews giveaway!
Sign up for the Town's eNews
and be entered to win one of two $50 Visa gift cards. Already subscribed to our eNews? No problem, you will automatically be entered for a chance to win. The contest is open to Georgina residents and business owners who are 18 years of age or older. Town staff are not eligible to participate. Contest closes March 31, 2023.
Georgina's eNews is the official monthly newsletter from the Town. Get the latest information delivered right to your inbox.

You are able to unsubscribe at any time. We will keep your email address confidential.
Advocate Town Page
The Georgina Advocate is a weekly newspaper focused on news and events in and around Georgina. The Town page provides useful information for residents including planning notices, events and programs and current issues.