Educational Programs
The Pioneer Village & Archives is a dynamic location for hands-on, interactive school programs for Grade 3 students. Focusing on the daily lives of early settlers, these programs are multi-sensory and curriculum-related.
During a visit to the Pioneer Village, students will take part in various demonstrations and activities that depict the chores, jobs, and pastimes of nineteenth-century settlers. Some of the demonstrations and activities to choose from include butter making, weaving, candle making and old-time laundry.
All programs can be modified to suit your specific classroom instruction, and are offered in short-day (2 hours or less) half-day (2-4 hours) or full-day (4+ hours) durations.
Educational programming operates between mid-April through to the end of August.
If you wish to provide your students with an engaging and informative introduction to Canada's history of early settlement, please contact the Pioneer Village by email at curator@georgina.ca today for further information.
To book a program, complete the
Excursion Application Form (296.93 KB)and return it by email at curator@georgina.ca.
[CANCELLED IN 2020] Annual Rise to Rebellion: an Interactive Re-creation of the 1837 Rebellion of Upper Canada
Scheduled every year on the Thursday and Friday before the Mother's Day weekend in May, the Georgina Pioneer Village & Archives hosts an annual Education Days for Rise to Rebellion: an Interactive Re-creation of the 1837 Rebellion of Upper Canada. Unlike any other education program throughout the Greater Toronto Area, students will have a chance not only to learn about the issues involved in the struggle for responsible government from costumed personalities, but to actually participate in an interactive re-creation of this celebrated episode of Canadian history.
Camps
The Georgina Pioneer Village & Archives offers Summer Camps for children ages 7-12. These camps inform children about the chores, hobbies and lifestyles of people in the nineteenth century through a series of hands-on craft and heritage demonstrations. Skills relevant to early settlement life are taught and the camps endeavour to instill a sense of pride in our heritage and knowledge of early Canadian lifestyles. Before & After Care is available for all camp dates. Bussing is available for Summer Camps. To register, call Customer Service at (905) 476-4301, or click for online registration, or in person at the Civic Centre, Georgina Leisure Pool, or Stephen Leacock Theatre. View the 2020 Summer Camp insert here and more information on Town of Georgina camps and registration can be found here.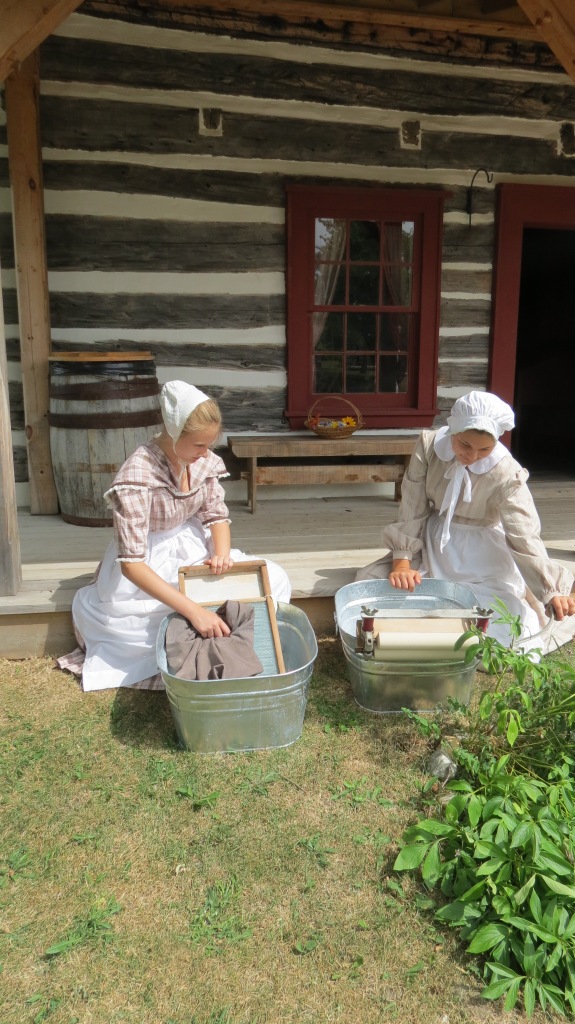 Heritage Quest Summer Camp
for children aged 7-12; Monday-Friday 9am-4pm, $140/week and $112 for short weeks
July 6-10, July 13-17, July 27-31, August 4-7, August 17-21
During this week-long summer camp, your children will benefit from the great outdoors in the peaceful setting of the Georgina Pioneer Village and enjoy guided exploration of the historic buildings on-site. Campers will learn about the hobbies, chores and pastimes of 19th century settlers, and discover skills relevant to early settlement life through hands-on experience with candle making, heritage cooking, old-time laundry, crafts, games, and more.
A Day in the Life Summer Camp
for children aged 7-12; Monday-Friday 9am-4pm, $140/week
July 20-24, August 10-14
Over 5 days, campers will bring the Pioneer Village to life as Junior Interpreters in historic costume (costumes supplied). Through exciting games, crafts, and hands-on activities, children will experience what it was like to be a Carpenter, Farmer, Weaver, Teacher, Shop Keeper and more!