Welcome to the Link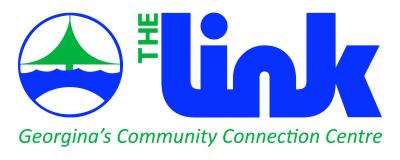 Located in Sutton, the Link is a collaborative, community hub bringing people and organizations together under one roof to deliver programs, services and events focused on arts and culture.
Latest News!
We are hiring! Check out this part-time Facility Event Monitor position for days/evenings/weekends/holidays at the Link. Apply now!
We now have an Electric Vehicle Charging Station (EVC) at the Link located in our main entrance parking lot. It offers charging ports for two vehicles at the same time with Level 2, 6.6 kW charging capacity.
For more information, call 1-888-758-4389 or visit Chargepoint.
Programs and workshops
Check out our new list of Programs and workshops!
Time to get those learning juices flowing again and to just have a little fun.
Service providers
We are home to services providers that offer programming and other services to the community. 
Rental information 
The Link has an event hall, meeting rooms and programming rooms, an amazing commercial training kitchen and a unique outdoor space. For booking information, send us an email or call 905-722-8507.

20849 Dalton Rd., Sutton
905-722-8507
thelink@georgina.ca