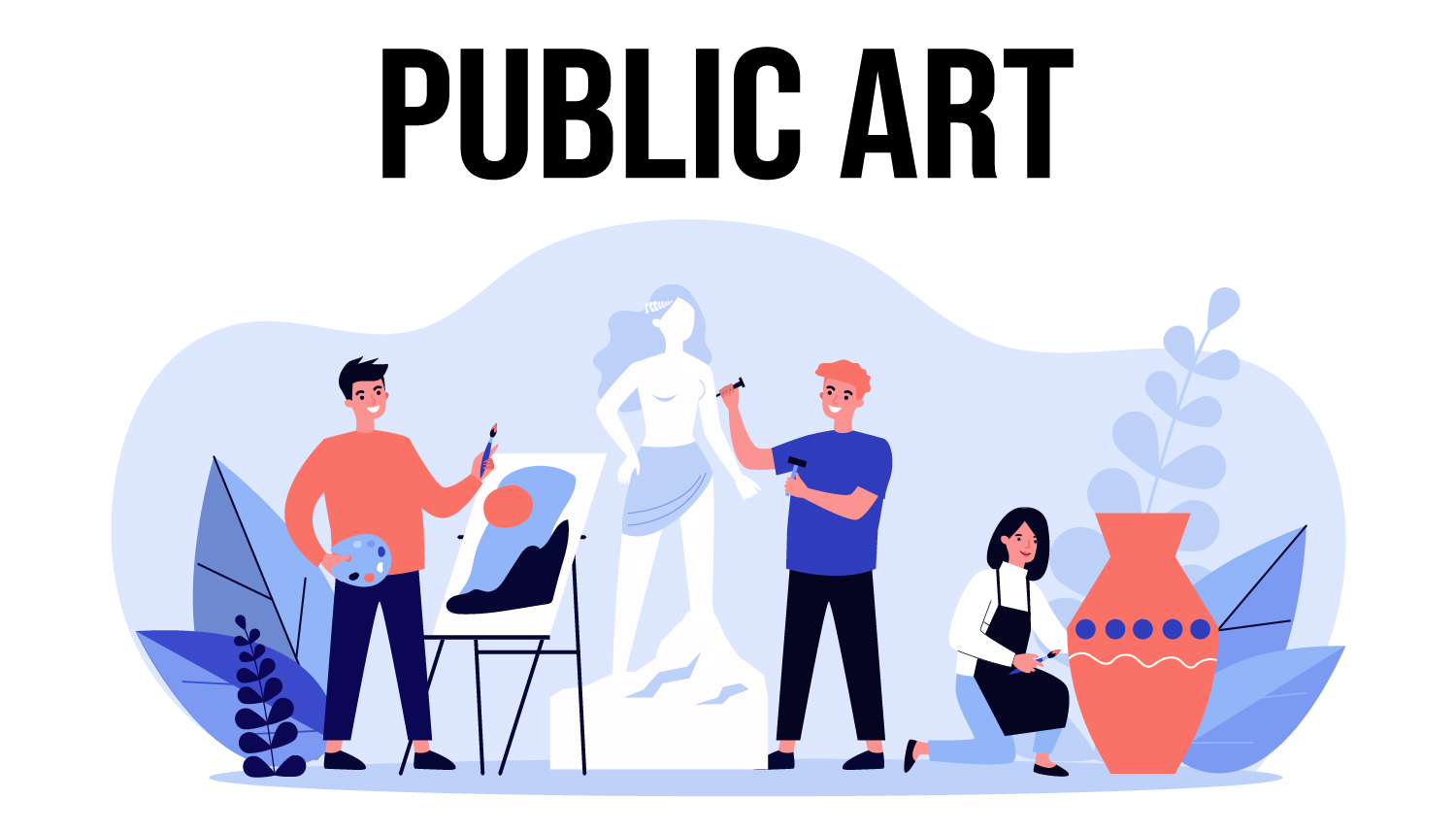 Public Art is the process of placing art in the public realm. The art can take on a variety of forms (e.g. mural, sculpture, performance, audio, video, etc.) or genres (ie. abstract, classical, pop, etc.) and can be permanent, temporary or ephemeral. Public art works can also be functional or non-functional.
Public art is a key component in tourism development, neighborhood design, the development of social cohesion, and as a tool for cultural expression.
In May, 2013, the Town contracted Cobalt Connects to develop its first Public Art Master Plan which can be accessed here.
The Town of Georgina is committed to encouraging the installation of public art that reflects the culture, heritage, vibrancy, and creativity of our town through a Community Betterment Grant and a Street Banner Program that displays local artists work on banners in the downtown areas.
Georgina Street Banner Program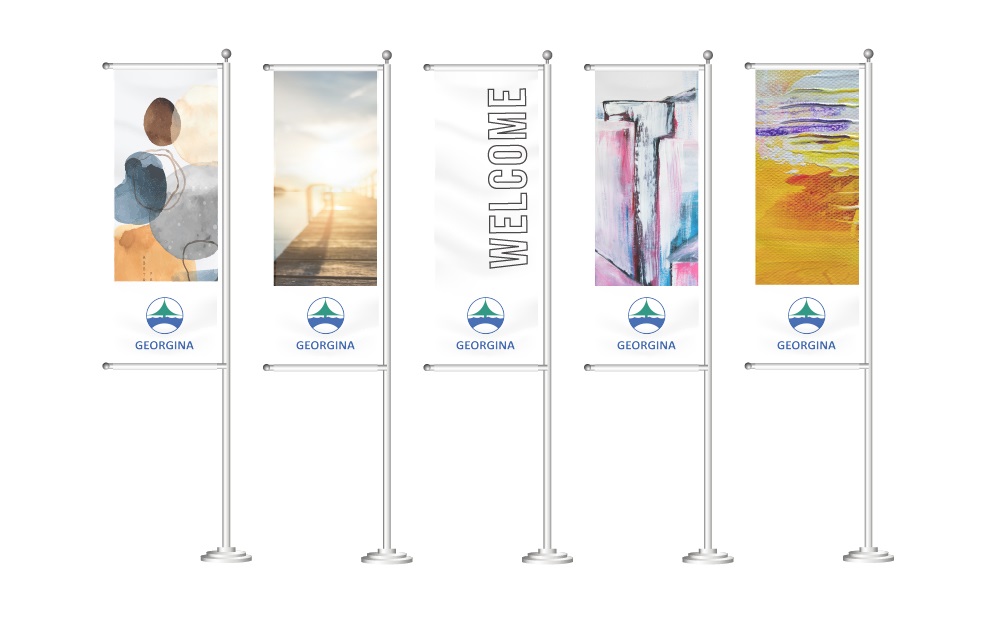 Call to Artist 2021
The 2021 Georgina Street Banner program call to artists is now closed. Please check back in May to review the chosen banner designs.
Contact information
Cristina Liu
Marketing and Promotions Coordinator,
Economic Development and Tourism Division
905-716-5844