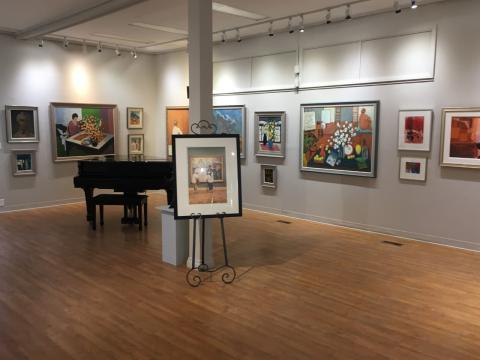 About the Georgina Centre for Arts and Culture
The Georgina Centre for Arts and Culture offers a variety of artistic and cultural experiences and an opportunity to explore and expand our public perceptions of art and culture as a part of community and life in Georgina. The mission is to promote creativity, learning and growth and to inspire passion and appreciation for the arts and culture. Located in the heart of downtown Sutton, the centre is a gathering place that engages the community and is the cornerstone of arts and culture in Georgina. The centre is the proud home to an outstanding permanent collection of fine art and beautiful Gallery that welcomes everyone. There is a gallery shop that sells unique and original pieces created by artists and artisans in the community. The GCAC is proud to support local and emerging talent and welcomes creatives of all ages to come explore, build community and most of all...create!
Visit the Georgina Arts Centre and Gallery website for more information.
149 High St., Box 1455
Sutton, ON
L0E 1R0
Telephone: 905-722-9587
Email: georginaartscentre@gacag.com