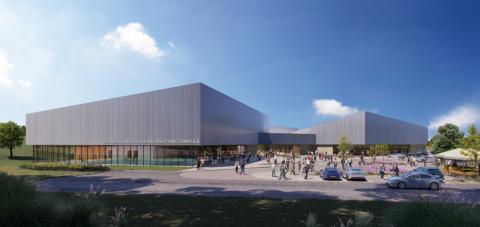 Overview
In 2014, the Town of Georgina conducted a Recreation Facility Needs Study. Through the research and public consultation of this study the town approved in principle a Multi-use Recreation Complex (MURC). The MURC will include a six-lane 25-metre pool, therapy pool, double gymnasium, indoor walking track, multi-use meeting/activity rooms, active living space and a Discovery Library branch.
The MURC will be located on the west side of Woodbine Avenue between Glenwoods Avenue and Ravenshoe Road. The concept plan for the facility was developed with public and stakeholder consultation. 
Sponsorship
The MURC is available for multiple naming rights and corporate sponsorship opportunities.
Contact Patti White, Manager of Recreation Services, at pwhite@georgina.ca to express your interest in the MURC facility today.