Overview
The Town of Georgina is commencing a Municipal Class Environmental Assessment under the Environmental Assessment Act to determine the preferred method of improvement to Old Shiloh Bridge East. The goal is to determine the recommended alternative for the future of the structure and alternatives for the water crossing on Old Shiloh Road. The bridge is located on Old Shiloh Road, approximately 750 m west of Victoria Road, located in the Hamlet of Udora.
The study will address the following:
The ability to convey water flow at the bridge;
The location, extent and sensitivity of the existing environments within the area;
Alternative solutions to address the bridge needs;
Potential impacts of each alternative to the noted environments and possible mitigation measures
Public and agency consultation and participation; and
An assessment and evaluation of the alternatives culminating in a preferred solution.
Photos and videos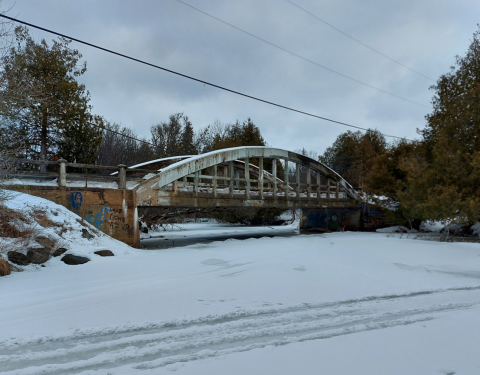 Public engagement 
Consultant - Tatham Engineering
Timelines

The Municipal Class Environmental Assessment will take place in early to mid-2023. Residents will be invited to comment on the project and future plans for the bridge.