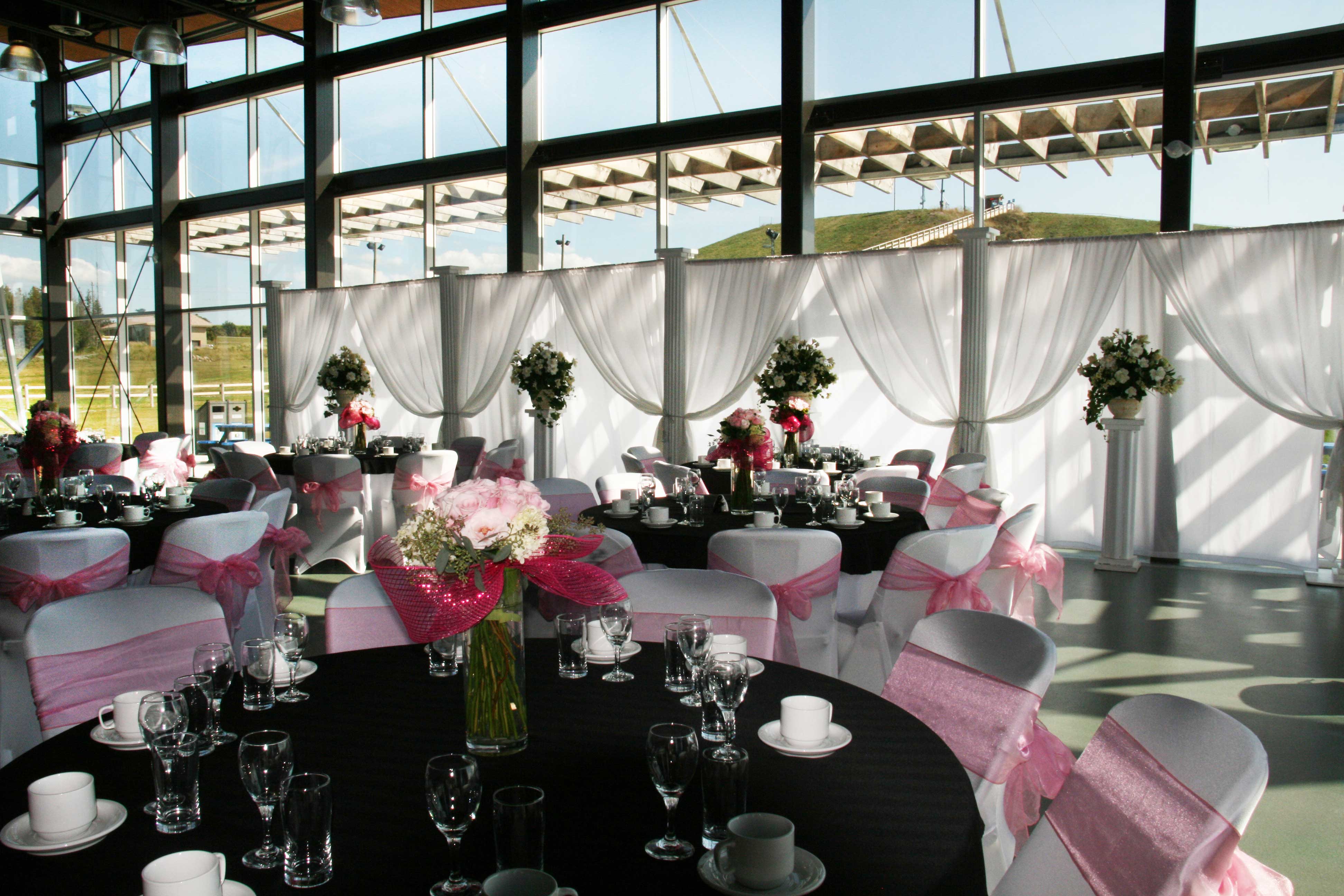 26479 Civic Centre Road, Keswick
Capacity: 130
Tables: 14 Rectangle 32 Round
Chairs: 150
Size: 1750 sq ft – 25' X 70'
Payment of $100.00 (tax included) due at time of booking.
Payments are non-refundable unless 21 days written notification of cancellation is provided.
Balance of the rental is due 2 weeks prior to date of event.
Proof of insurance must be provided or purchased on all rentals.
Events with Alcohol
Licensed Events run from 2 p.m. to 2 a.m. including set up and take down.
Additional set up time can be purchased at the Hourly Non-Licensed rate.
A Wedding Reception is required to book at least 4 consecutive hours before booking set up time the day before the event.
Alcohol cannot be served in a Town facility after 1 a.m. Exceptions only on New Years' Eve.
Liquor Permit, Party Alcohol Liability Insurance, Alcohol Policy agreement and Smart Serve Bartender Certificates/Numbers must be submitted two weeks prior to event.
| | | |
| --- | --- | --- |
| ROC Chalet | Duration | 2019 |
| Licensed – with Alcohol | 2 p.m. – 2 a.m. | $905.92 +hst |
| Non Licensed – without Alcohol | Hourly | $73.84 +hst |
| Special Events Facility Setup/Takedown and Rentals | Per Rental | $420.24+hst |
No in-house catering available.
Special Events fee includes:
Setup and takedown of chairs, tables, white linens with black topper (room layout required two weeks prior to the event).
In-house plates, cutlery, glassware, cups/saucers, table/napkin linens and cutlery.
A kitchen and sound system orientation is required two weeks prior to the event.
Security/Damage Deposit
Licensed/Commercial events - $300-$500
Trade/ Craft Shows - $100-$300
Non-Licensed rentals - $50-$100
*(refundable upon a positive report from our staff)
SOCAN/Resound Tariff fee maybe applied depending on type of event and rental location.
Wedding Brochure 2019