Georgina Fire and Rescue Services' mission is to provide the utmost professional and competent service through our commitment to quality and excellence in the community for our citizens and visitors
We provide a range of services to residents and visitors in the Town of Georgina. These include fire suppression, medical aid response, motor vehicle accident response, hazardous material response, ice/water rescue response and fire prevention/public education.
We also provide public education, enforcement of the Ontario Fire Code and investigate causes of fires. Our services and mandate are outlined in our Establishing and Regulating By-Law.
Our department runs as a composite department with three fire stations that provide 24-7 protection to our residents.
FIRE PREVENTION WEEK!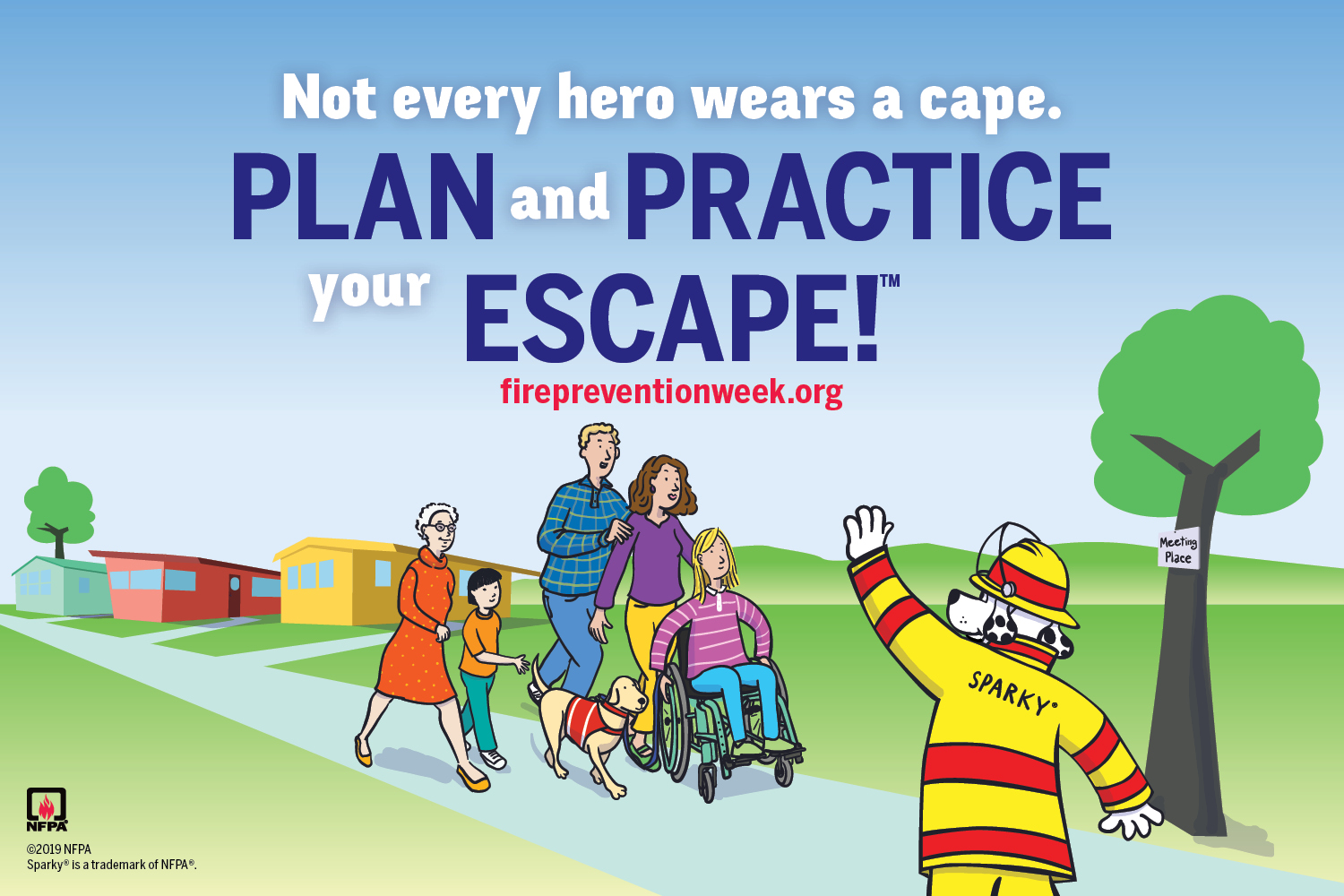 Fire Prevention Week is October 6-12, 2019 during this week Georgina Fire & Rescue Services reminds residents: Not Every Hero Wears a Cape. Plan and Practise Your Escape!
In a typical home fire, you may have as little as one to two minutes to escape safely from the time the smoke alarm sounds. Escape planning and practice can help you make the most of the time you have, giving everyone enough time to get out. Fire safety education isn't just for school children. Teenagers, adults, and the elderly are also at risk in fires, making it important for every member of the community to take some time every October during Fire Prevention Week to make sure they understand how to stay safe in case of a fire. The Georgina Fire & Rescue Services is encouraging all of our residents to be a hero this year!
In Canada, most fire deaths occur in the home, where people believe they are most safe. Canadian fire departments respond to roughly 25,600 structure fires per year. In 2015, structure fires caused more than 1,400 injuries and almost 200 deaths.
"Situational awareness is a skill people need to use wherever they go," said Fire Chief Ron Jenkins. "No matter where you are, look for available exits. If the alarm system sounds, take it seriously and exit the building immediately."
Georgina Fire is dedicated to reducing the occurrence of home fires and home fire injuries through prevention and public education and this year's theme effectively serves to remind us that we need to take personal steps to increase our safety from fire.
WATCH THIS VIDEO ON PLANNING YOUR HOME FIRE ESCAPE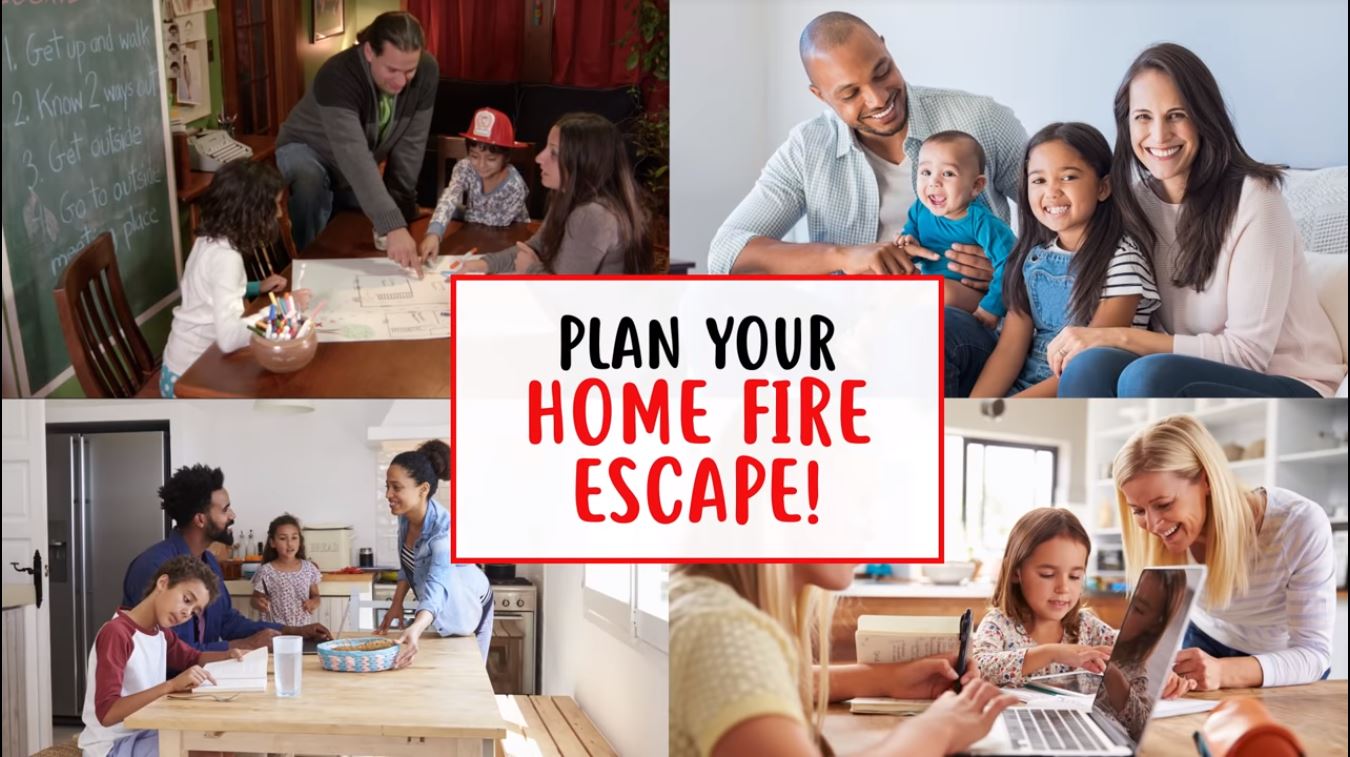 Watch this video on planning your home fire escape!
CAMPFIRES/ OPEN-AIR BURNING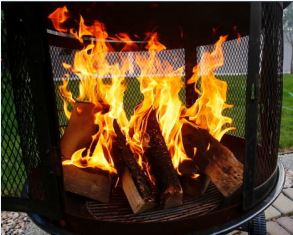 Are you thinking of having a campfire? Make sure you read our Quick Reference Guide and Open Air Burning By-law.
Whether you are having a recreational campfire or open-air burn on your property, you could be invoiced/ fined if you are:
Burning without a permit
Burning anything other than natural wood/brush
Burning too close to combustibles/ property boundaries and roadways
Not following other sections of the by-law
Annual permits are available for residential and/or farm properties and expire December 31.
$35 for residential
Farms require an inspection, please call to book an appointment
SUPERIOR TANKER SHUTTLE SERVICES ACCREDITATION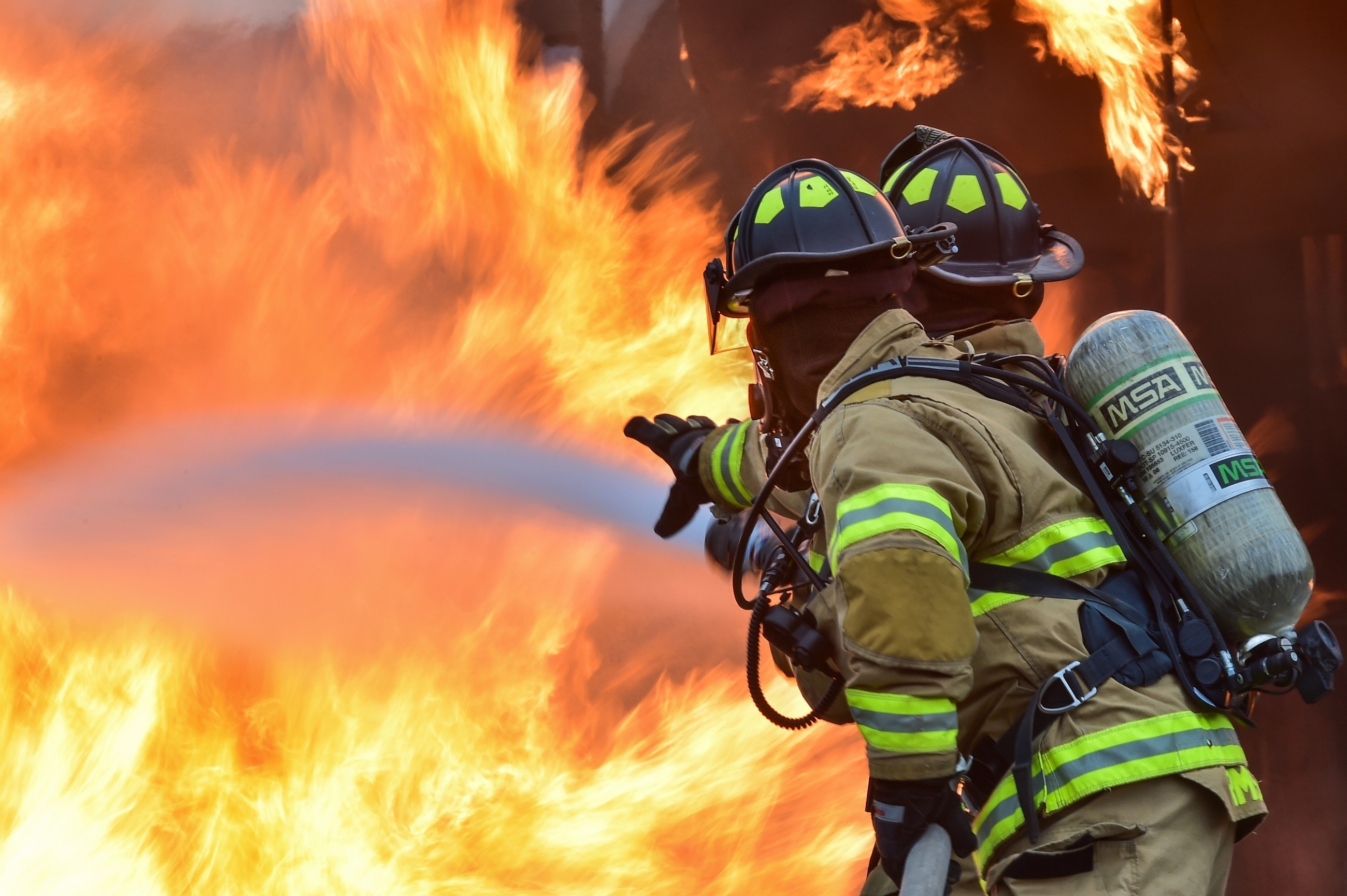 What is Superior Tanker Shuttle Service Accreditation?
Superior Tanker Shuttle Accreditation is a program of the Fire Underwriters Survey that recognizes a fire department's ability to shuttle water by way of tanker trucks to fight fires in areas far from municipal hydrants.
The basic requirements for accreditation are:
1. Within five minutes of the first pumper arriving at a fire scene, firefighters must be able to deliver a minimum of nine hundred (900) litres/minute (200 gal/min) of water; and
2. Maintain that water flow uninterrupted for two hours.
How Does Accreditation Benefit Residents?
Insurers utilize the information provided by the Fire Underwriters Survey to set property insurance rates in Canada. They are advised that Superior Tanker Shuttle Service Accredited areas may be rated as 'hydrant protected'.
As a result of this accreditation, residents who own detached dwellings within 8 km (by road) from any of the three fire stations may be eligible to receive a cost reduction in their fire insurance rates from insurers in Canada. These stations include;
• Keswick – Fire Station #1-4 – 165 The Queensway South, Keswick, ON L4P 3S9 - click
here for certificate.
• Sutton – Fire Station #1-6 – 37 Snooks Road, Sutton, ON L0E 1R0 - click
here for certificate.
• Pefferlaw – Fire Station #1-8 – 270 Pefferlaw Road, Pefferlaw, ON L0E 1N0 - click
here for certificate.
Regardless of the potential impact on insurance rates, the Tanker Shuttle Accreditation indicates the Town of Georgina Fire and Rescue Services ability to transport water to rural fire scenes to protect our residents.
Personal Lines Fire Insurance Classification – DPG 3B(S) – Flow Rate of 273 IGPM For more information on our Superior Tanker Shuttle Services Accreditation please contact 905-476-2332.
Fire and Emergency Services Staff
1 Fire Chief
1 Deputy Fire Chief
2 Administrative Assistant
2 Public Educator/Fire Prevention Inspectors
1 Fire Prevention Officer
1 Training Officer
40 Full-Time Firefighters
60 Volunteer Firefighters
Contact Information
HEADQUARTERS/ MAIN OFFICE
Keswick Fire Hall (Station 1-4)
165 The Queensway South Keswick, ON, L4P 3S9 Phone: 905-476-2332 Fax: 905-476-7740 Email:
georginafire@georgina.ca
Sutton Fire Hall (Station 1-6)
37 Snooks Road Sutton, ON
Pefferlaw Fire Hall (Station 1-8)
270 Pefferlaw Road Pefferlaw, ON
Community Partners
We also support our community partners in their efforts to ensure the health and welfare of our citizens are in good hands:
· York Region Paramedic Services
· York Region Police (YRP) Services