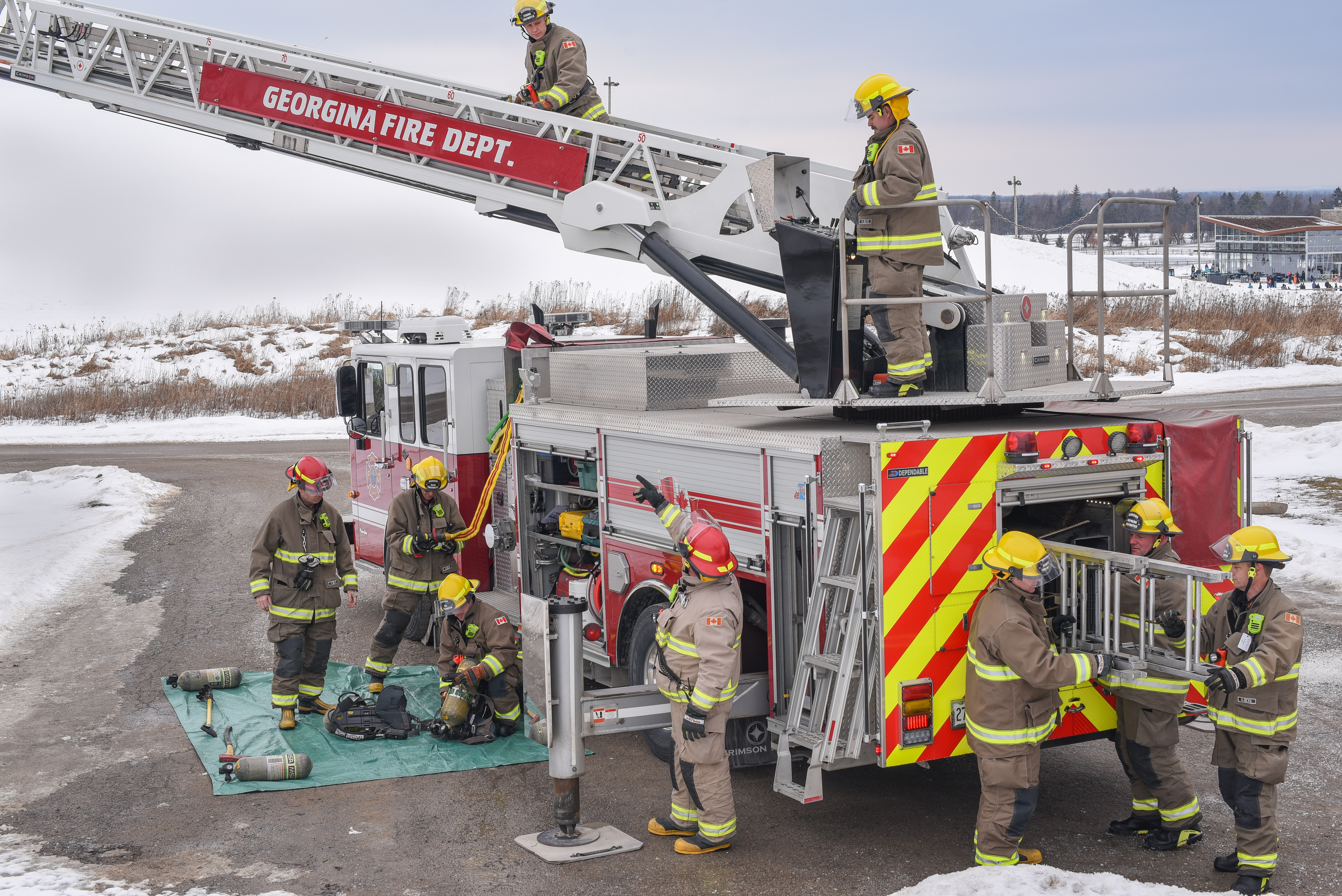 Georgina Fire and Rescue Services' mission is to provide the utmost professional and competent service through our commitment to quality and excellence in the community for our citizens and visitors
We provide a range of services to residents and visitors in the Town of Georgina. These include fire suppression, medical aid response, motor vehicle accident response, hazardous material response, ice/water rescue response, and fire prevention/public education.
We also provide public education, enforcement of the Ontario Fire Code and investigate causes of fires. Our services and mandate are outlined in our Establishing and Regulating By-Law.
Our department runs as a composite department with 3 fire stations that provide 24-7 protection to our residents.
NEWS:
Have you had your heating equipment serviced?
During the winter months there is a higher risk of home fires caused by heating equipment. Have your equipment serviced by a certified technician and keep combustible items at least 3 feet from heating equipment.

Clear the snow away from the fire hydrant by your property!
Help us help you! In a fire every second counts if the hydrants are covered in snow it will take firefighters longer to get water to extinguish a fire.

Keep your vents clear!
It could save your life! Snow covered exhaust vents on your house can allow the appliance exhaust to fill your home putting you at a high risk of carbon monoxide poisoning. As protection, clear snow and ice away from your vents and install working CO alarms outside your bedrooms.
CO SAFETY!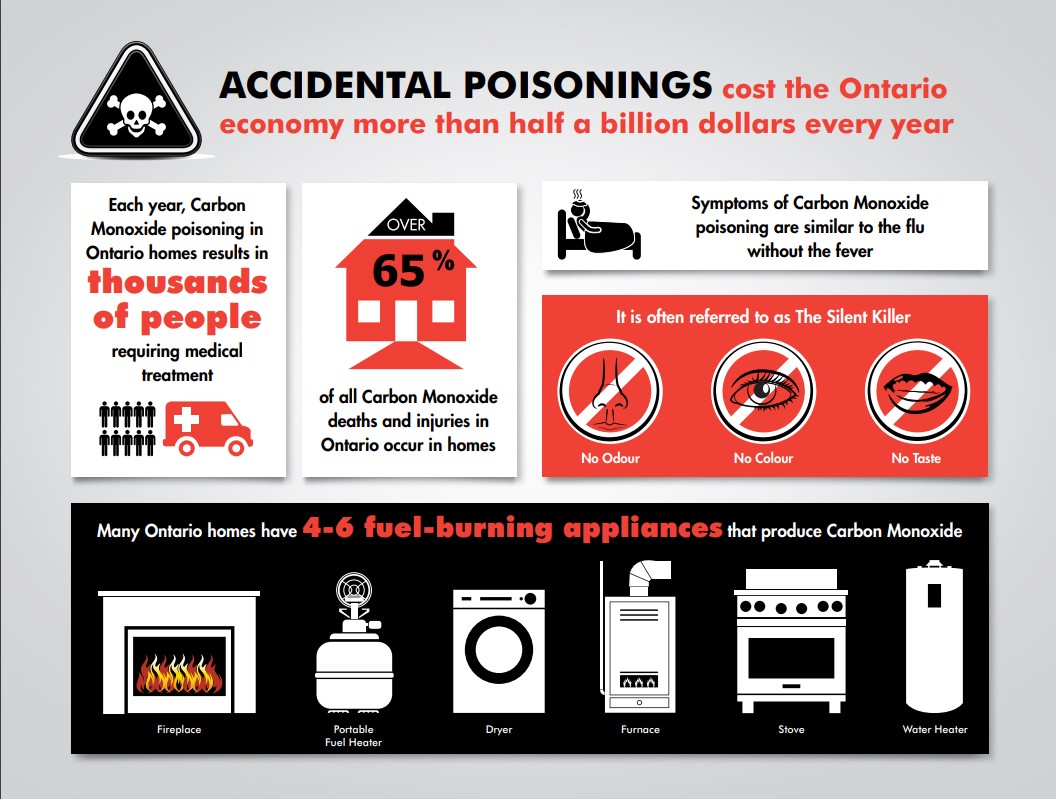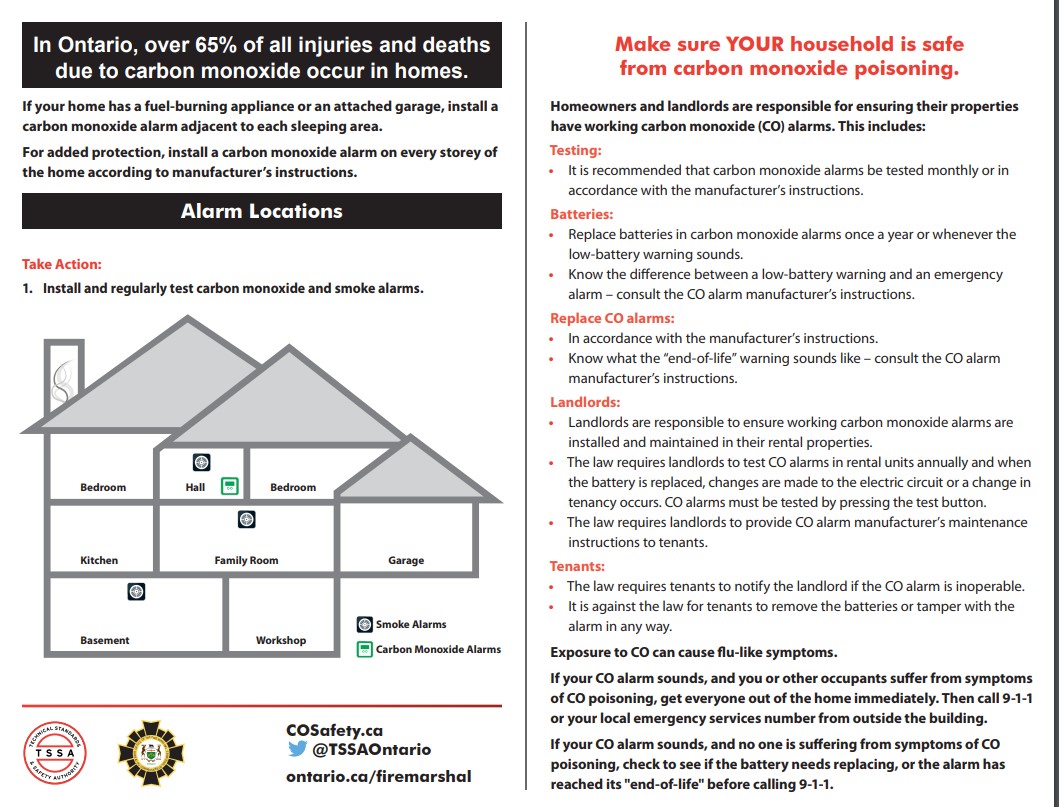 Keep your home free from the silent killer known as carbon monoxide. Fuel fired appliances that are not working properly produce this odorless, colourless, tasteless gas that is harmful to the human body as it prevents your blood cells from absorbing oxygen. CO poisoning symptoms are very similar to the flu without a fever and could kill you if you are exposed to the gas for a long period of time or a high amount of the gas all at once. Protect yourself and your family by installing working CO alarms in your house and testing them monthly. This will give you the early warning you need to get everyone out of the house and call 9-1-1. For more information check out this link: http://cosafety.ca/#intro
No Ice is Safe Ice
Georgina residents are reminded that no ice is safe ice. Use caution when heading out on the ice. Know the conditions of the ice before you go out and take into consideration the recent changes the weather may have had on the ice. Be sure to tell someone your plans, where you will be, with whom and what time you are expected back at shore and always wear appropriate clothing and ensure you wear a certified floatation device. For more ice safety tips, check out: https://www.yrp.ca/en/crime-prevention/ice-safety.asp.
Open-Air/ Recreational Burning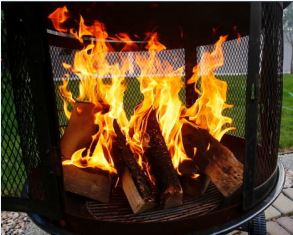 With fall clean-up, make sure to have you have your Open Air Burn Permit! Whether you are having a recreational campfire or open-air burn on your property, make sure to read our Open Air Burning By-law.
Annual burn permits are available. For a list of locations, and general guidelines, have a look at our Quick Reference Guide.
Fire and Emergency Services Staff
1 Fire Chief
1 Deputy Fire Chief
1 Administrative Assistant and 1 part-time Administrative Assistant
2 Public Educator/Fire Prevention Inspectors
1 Fire Prevention Officer
1 Training Officer
40 Full-Time Firefighters
60 Volunteer Firefighters
Contact Information
HEADQUARTERS/ MAIN OFFICE
Keswick Fire Hall (Station 1-4)
165 The Queensway South Keswick, ON, L4P 3S9 Phone: 905-476-2332 Fax: 905-476-7740 Email:
georginafire@georgina.ca
Sutton Fire Hall (Station 1-6)
37 Snooks Road Sutton, ON
Pefferlaw Fire Hall (Station 1-8)
270 Pefferlaw Road Pefferlaw, ON
Community Partners
We also support our community partners in their efforts to ensure the health and welfare of our citizens are in good hands:
· York Region Paramedic Services
· York Region Police (YRP) Services