The mission of Georgina Fire and Rescue Services is to provide the utmost professional and competent service through its commitment to quality and excellence in the community for residents and visitors.
Georgina Fire and Rescue Services provides a range of services to residents and visitors in the Town of Georgina including:
fire suppression
medical aid response
motor vehicle accident response
hazardous material response
ice/water rescue response
fire prevention
public education
enforcement of the Ontario Fire Code
investigation of the causes of fires
Our services and mandate are outlined in the Establishing and Regulating By-law. The department runs as a composite department with three fire stations that provide 24-7 protection to residents.
Town of East Gwillmbury and Town of Georgina Joint Fire Services Assessment
Learn more about how the Towns of East Gwillmbury and Georgina are working together as a part of the Municipal Modernization Program to look at how we can improve Fire and Emergency Services.
Emergency Preparedness Week
May 1 to 7 is Emergency Preparedness Week. Prepare yourself and your family for a range of emergencies. Now is the perfect time to learn the risks, make a plan, create a 72-hour kit and download the York Region app to stay up-to-date with emergency notifications. For additional information, visit york.ca/BePrepared.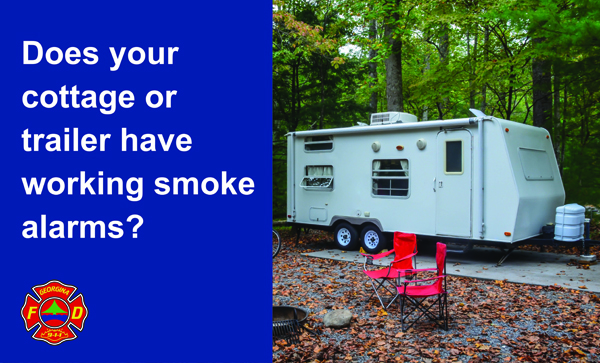 Opening up the cottage or trailer this month? Does your trailer or cottage have working smoke and carbon monoxide alarms? Now is the time to change the batteries or install new devices in your home away from home. Install smoke and carbon monoxide alarms outside bedrooms of your cottage or trailer and on every level of your cottage. Stay protected, and have a safe and fun vacation season.
Home fire sprinklers
May 15 to 21 is Home Fire Sprinklers Week. Did you know you may only have two minutes to escape your home in a fire? Home fire sprinklers provide time to escape as well as reliable and effective protection for your family. They can also reduce construction and insurance costs while protecting your family, responding firefighters and entire communities. For more information, visit homefiresprinkler.org or contact Georgina Fire and Rescue Services.
Open-air Burn Permits - Applications available online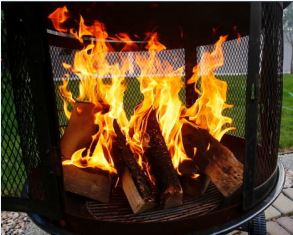 Fire and Emergency Services staff
1 Fire Chief
1 Deputy Fire Chief
2 Administrative Assistants
2 Public Educator/Fire Prevention Inspectors
1 Fire Prevention Officer
1 Training Officer
40 Full-time Firefighters
60 Volunteer Firefighters
Contact information
Headquarters/main office
Keswick Fire Hall (Station 1-4)
165 the Queensway S.
Keswick, ON, L4P 3S9
Phone: 905-476-2332
Fax: 905-476-7740
Email: georginafire@georgina.ca
Sutton Fire Hall (Station 1-6)
37 Snooks Rd.
Sutton, ON
Pefferlaw Fire Hall (Station 1-8)
270 Pefferlaw Rd.
Pefferlaw, ON
Community partners
We also support our community partners in their efforts to ensure the health and welfare of our citizens are in good hands.
York Region Paramedic Service
York Region Public Health
York Region Police (YRP) Services