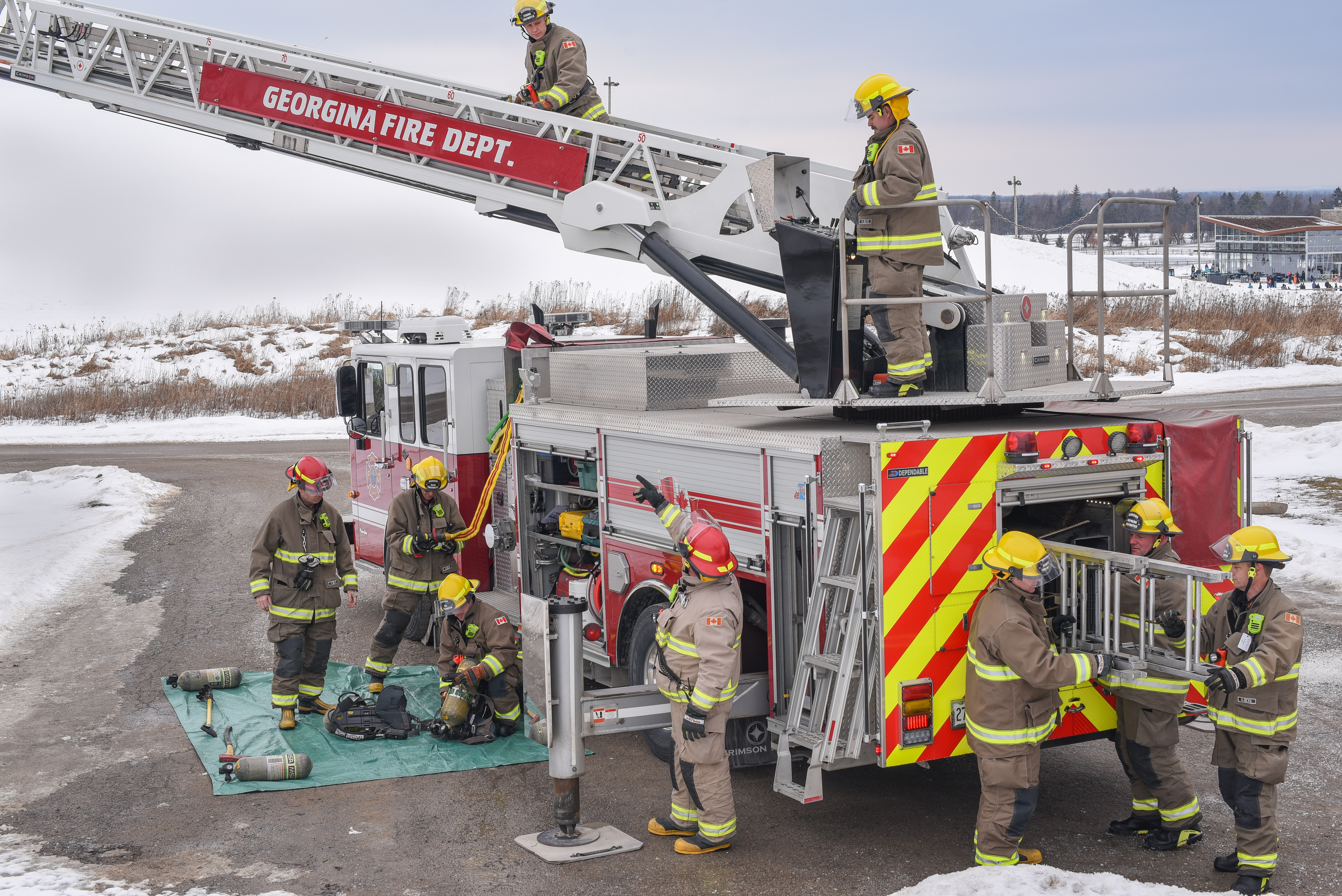 Georgina Fire and Rescue Services' mission is to provide the utmost professional and competent service through our commitment to quality and excellence in the community for our citizens and visitors
We provide a range of services to residents and visitors in the Town of Georgina. These include fire suppression, medical aid response, motor vehicle accident response, hazardous material response, ice/water rescue response, and fire prevention/public education.
We also provide public education, enforcement of the Ontario Fire Code and investigate causes of fires. Our services and mandate are outlined in our Establishing and Regulating By-Law.
Our department runs as a composite department with 3 fire stations that provide 24-7 protection to our residents.
NEWS:
Warning (July 19, 2019): UL and ULC warn of counterfeit marks on fire extinguishers.
Click here for details and other fire safety product recalls.
Campfires/ Open-Air Burning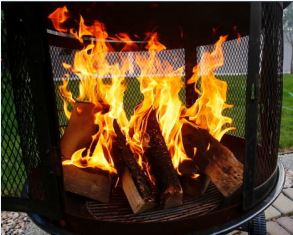 Are you thinking of having a campfire? Make sure you read our Quick Reference Guide and Open Air Burning By-law.
Whether you are having a recreational campfire or open-air burn on your property, you could be invoiced/ fined if you are:
Burning without a permit
Burning anything other than natural wood/brush
Burning too close to combustibles/ property boundaries and roadways
Not following other sections of the by-law
Annual permits are available for residential and/or farm properties and expire December 31.
$35 for residential
Farms require an inspection, please call to book an appointment
Superior Tanker Shuttle Services Accreditation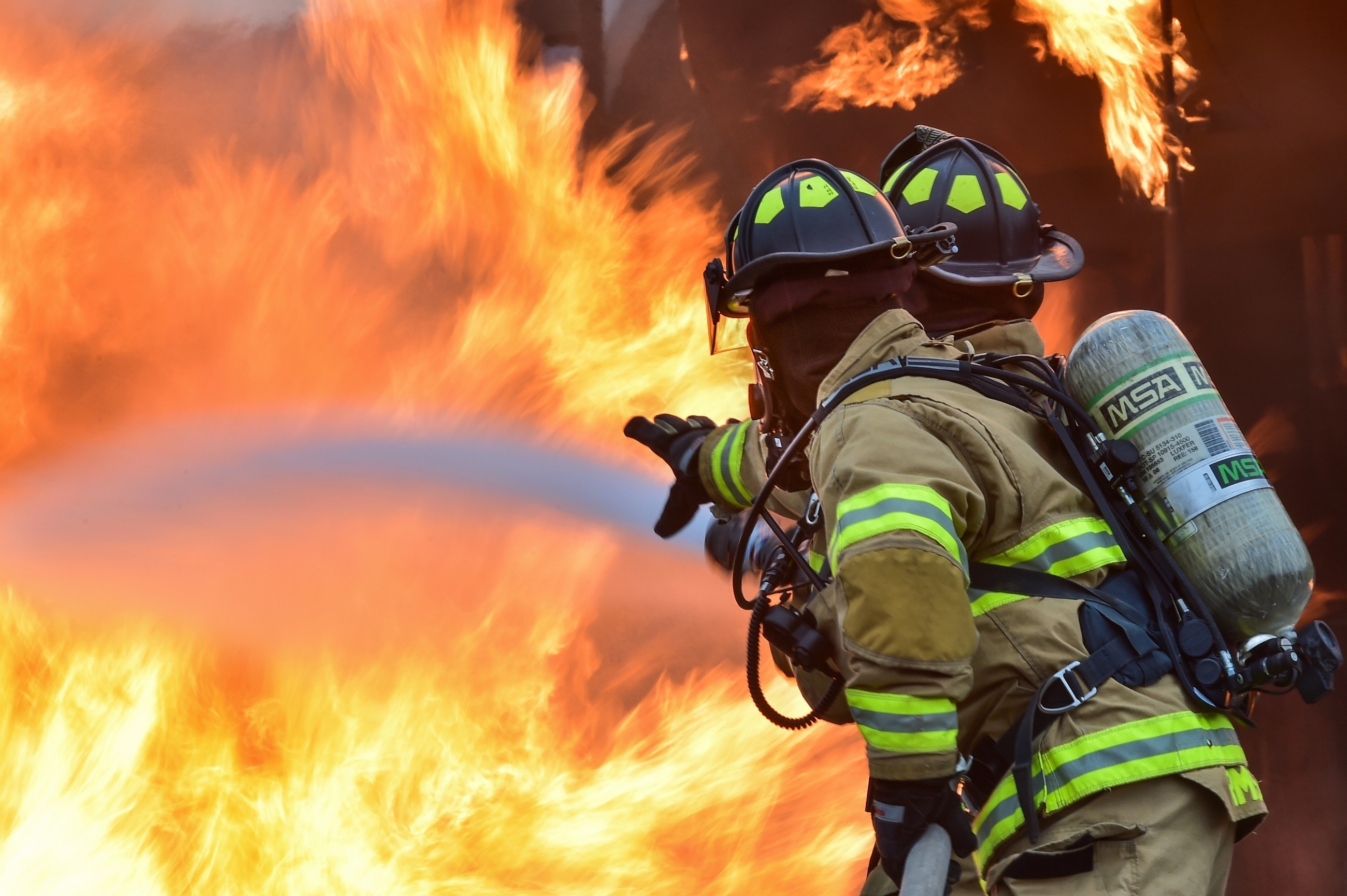 What is Superior Tanker Shuttle Service Accreditation?
Superior Tanker Shuttle Accreditation is a program of the Fire Underwriters Survey that recognizes a fire department's ability to shuttle water by way of tanker trucks to fight fires in areas far from municipal hydrants.
The basic requirements for accreditation are:
1. Within five minutes of the first pumper arriving at a fire scene, firefighters must be able to deliver a minimum of nine hundred (900) litres/minute (200 gal/min) of water; and
2. Maintain that water flow uninterrupted for two hours.
How Does Accreditation Benefit Residents?
Insurers utilize the information provided by the Fire Underwriters Survey to set property insurance rates in Canada. They are advised that Superior Tanker Shuttle Service Accredited areas may be rated as 'hydrant protected'.
As a result of this accreditation, residents who own detached dwellings within 8 km (by road) from any of the three fire stations may be eligible to receive a cost reduction in their fire insurance rates from insurers in Canada. These stations include;
• Keswick – Fire Station #1-4 – 165 The Queensway South, Keswick, ON L4P 3S9 - click
here for certificate.
• Sutton – Fire Station #1-6 – 37 Snooks Road, Sutton, ON L0E 1R0 - click
here for certificate.
• Pefferlaw – Fire Station #1-8 – 270 Pefferlaw Road, Pefferlaw, ON L0E 1N0 - click
here for certificate.
Regardless of the potential impact on insurance rates, the Tanker Shuttle Accreditation indicates the Town of Georgina Fire and Rescue Services ability to transport water to rural fire scenes to protect our residents.
Personal Lines Fire Insurance Classification – DPG 3B(S) – Flow Rate of 273 IGPM For more information on our Superior Tanker Shuttle Services Accreditation please contact 905-476-2332.
Summer Vacation and Fire Safety
Do you rent a cottage or go to your trailer for the summer? Remember fire safety does not take a summer vacation! Be sure wherever you stay this summer there is working smoke alarms and carbon monoxide alarms. This can be checked easily by locating the alarms and pressing the test button to make sure the alarms work.
Cannabis Fire Safety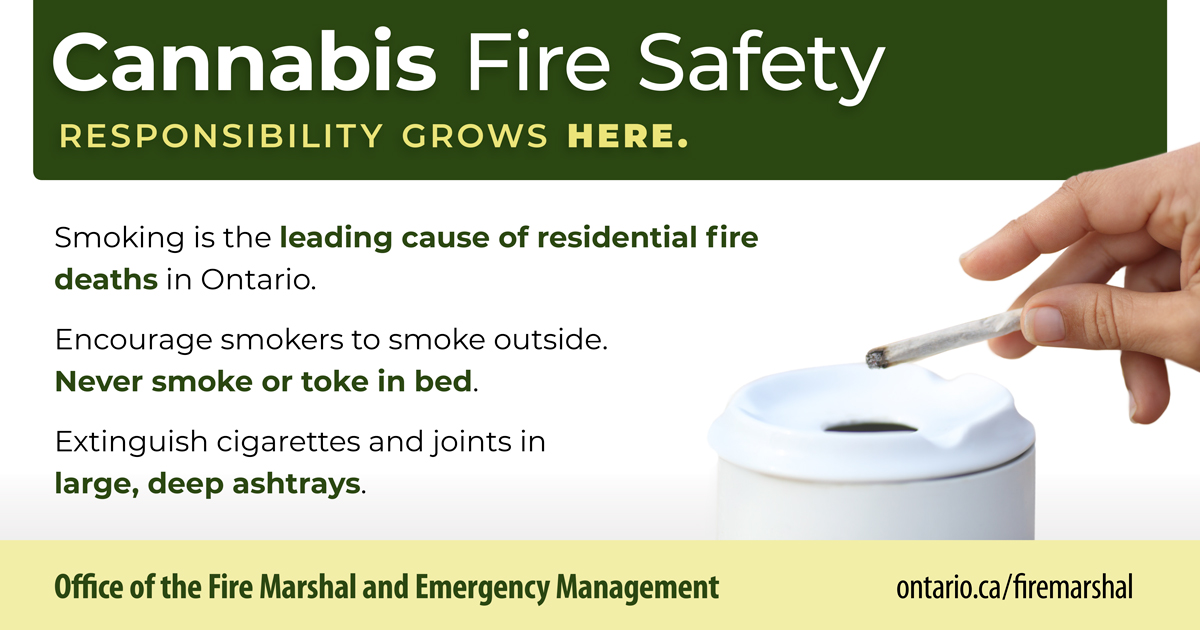 Smoking cannabis and smoking tobacco come with the same fire hazards. Be sure you butt out in a deep ash tray and smoke outside if possible. (cannabis fire safety graphic)
Barbecue season is here!
Stay safe when grilling! BBQ's can cause deck fires so make sure you give your grill the space it deserves! Never leave you grill unattended when in use and remind children to stay away form the grill when it is on. (BBQ safety graphic)
Fire and Emergency Services Staff
1 Fire Chief
1 Deputy Fire Chief
2 Administrative Assistant
2 Public Educator/Fire Prevention Inspectors
1 Fire Prevention Officer
1 Training Officer
40 Full-Time Firefighters
60 Volunteer Firefighters
Contact Information
HEADQUARTERS/ MAIN OFFICE
Keswick Fire Hall (Station 1-4)
165 The Queensway South Keswick, ON, L4P 3S9 Phone: 905-476-2332 Fax: 905-476-7740 Email:
georginafire@georgina.ca
Sutton Fire Hall (Station 1-6)
37 Snooks Road Sutton, ON
Pefferlaw Fire Hall (Station 1-8)
270 Pefferlaw Road Pefferlaw, ON
Community Partners
We also support our community partners in their efforts to ensure the health and welfare of our citizens are in good hands:
· York Region Paramedic Services
· York Region Police (YRP) Services