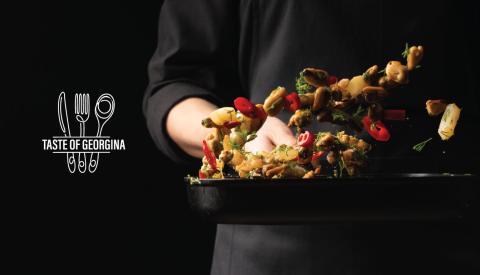 Taste of Georgina is a prix fixe food event that will awaken your taste buds and allow you to explore a variety of local restaurants. Dining enthusiasts can once again enjoy lunch and dinner menus at set price points for two weeks every February. 
Participating Restaurants

2022 Taste of Georgina Restaurants

Learn more about our participating restaurants in our blog. 

Anchor Restaurant

26092 ON-48, Sutton

905-722-4102

Bailey's Homestead

90 Wexford Dr, Keswick

905-535-5200

Drinkwaters at the Briars

55 Hedge Rd, Jackson's Point

1-800-465-2376

EddyBee and Tootsie's MESSHALL Eatery

106 High St, Sutton

905-596-1111

Lake Simcoe Arms

21089 Dalton Rd, Sutton

905-722-5999

Ramada's Lakeview Restaurant

49 Lorne St, Jacksons Point

416-479-7727

Riveredge Restaurant

233 The Queensway S, Keswick

905-476-2222

The Beach Lakefront Restaurant

221 Lake Dr N, Keswick

905-989-0701

The Mansion House

129 High St, Sutton West

905-722-8345

 

It is recommended to call the restaurants in advance to confirm hours of operation as well as take out or dine in options for Taste of Georgina meals.
Frequently Asked Questions

When can I purchase from the participating restaurants using the Taste of Georgina menu?

You can use the special Taste of Georgina menu between the specified dates in February.

Are there any COVID-19 restrictions?

Due to the changing nature of COVID-19 restrictions, Taste of Georgina will be promoted as a take-out event if indoor/patio dining is not permitted. 
Taste of Georgina Contest

Enter the Taste of Georgina Winter 2022 contest. 

Submit a photo using the #TasteofGeorgina hashtag during the event to your public Facebook or Instagram profiile for the chance to win 1 of 3 prizes. 

Full details and contest entry rules here. 
Below are some links to help you get acquainted with the agri-food community in Georgina: