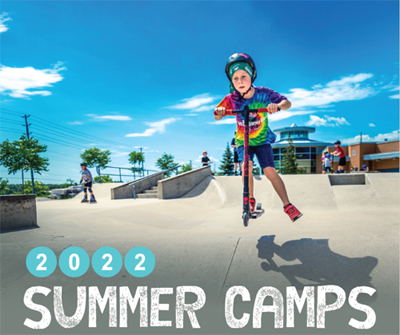 Summer camps are back!
Summer camp guide
Everything you need to know about summer camp.
Mark your calendars!
The summer camp registration will open on the following dates and times:
Resident registration: Tuesday, April 19, 2022 at 8:30 a.m. Register Today!
Non-resident registration: Tuesday, April 26, 2022 at 8:30 a.m.
How to register
Online – it's fast and easy
Telephone – 905-476-4301
Don't have an account? Sign up for one today and take advantage of all the great programs and activities.
COVID-19 protocols
We ask all patrons to familiarize themselves with the safety procedures and protocols as outlined by the provincial regulations prior to registering. The Town is implementing these procedures in accordance with provincial regulations. Please be patient and respectful with Town staff as they begin implementing these provincial and York Region Public Health protocols.
Interested in what recreation programs are currently being offered, wait no longer, visit our registration online system to learn more.
Visit our Recreation at Home page for lots of great activities you can do at home.