Club 55's & older adult recreation program information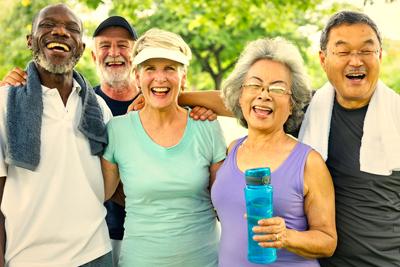 Club 55s are Georgina's older adult-focused active programming centre. You can find current program opportunities for older adults on the Registration page.
Don't miss a thing! Sign up for Club 55's new Club 55 Email List!
Locations:
Club 55 Keswick
130 Gwendolyn Blvd.,
Keswick, ON  L4P 3W8  
Phone: 905-476-9972
Club 55 Sutton
Club 55 Pefferlaw
Membership:
You must be a Member to register for Club 55 Programs. Membership to Club 55 is easy and affordable. 
An annual membership for residents is $20+HST ($22.60) and runs from Jan. 1 to Dec. 31 of that year. (Includes access to programs at all three locations)
An annual membership purchased after July 1 is reduced to $10+ HST ($11.30) for the remainder of the year. 
Club 55 Sutton Seniors only membership is $10 (no HST) (Access only to Club 55 Sutton programs)
Try before you buy your Membership with a Trial Membership. Try up to three drop-in programs before purchasing a Membership (regular drop-in fees apply).
For more information or to request a meet-and-greet opportunity at Club 55 Keswick, call 905-476-9972 or email the Older Adult Recreation Programmer, Katherine Squires.
Other recreation opportunities for older adults (outside of Club 55):
Outside of Club 55, Georgina offers several other recreation opportunities for the 55+ age group. Check out the drop-in programs at the Georgina Gym, workshops at The Link, our wide variety of registered programs or our full Activity Guide for more information. There is something for everyone!