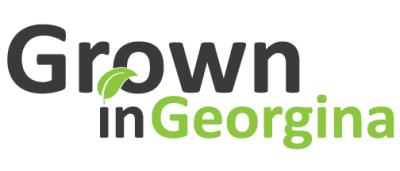 The Grown in Georgina project and campaign encourages collaboration and tourism partnership building and promotes local exploration of agri-businesses. Since the launch of the Georgina Farmers' Market and Field to Table event, the Town has witnessed Georgina's agri-food sector flourish. Local farms rely on and support each other to sell their products, growers and food manufacturers are selling their products in local stores, and restaurants are teaming up with growers to prepare the ultimate "local" dish. These collaborations have resulted in cross-promotion, increased revenue and positioning Georgina as a thriving agriculture community.  
"It has been such a pleasure to work with so many community partners here in Georgina. Whether it is buying produce from

Elmgrove Collective

, getting strawberries and apples from

Homestead Orchards

or flowers from

Cloverhill Flowers

, it has really expanded what we are able to offer to our basket program members," said Michael, agri-preneur at

ClearWater Farm

.

 

"Our farm stand is stocked with local maple syrup from Howard's Farm, honey from

Hiveshare

, butter tarts from

Moe's Tarts

, meat from the Queensway Marketplace, and so much more to make for a truly local shopping experience.  As a farm, we love seeing our produce on the menu at

Elpida Cafe

and the

Briars Golf Club

and are excited to start working with more of the great restaurants here in Georgina next year."
Where to buy farm products in Georgina
Local Food Newsletter

Learn more about Georgina's agri-tourism businesses and the Grown in Georgina project in the Town's Local Food Newsletter.
The Town of Georgina captured a platinum MarCom Award for the Grown in Georgina campaign in 2021. Platinum awards are presented to entries that have exceeded the highest standards of the industry. 
Learn more about what the Town is doing to support sustainable agriculture in Georgina.