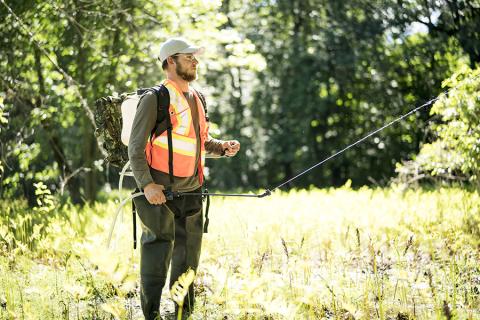 Mosquito Control Program
The Town of Georgina operates a small, localized, nuisance Mosquito Control Program. This outline has been prepared to provide information about the Town's current activities and to provide links to other information sources regarding mosquito control.
Overview
The quality of life for residents of Pefferlaw and Udora have been impacted by significant populations of "nuisance" mosquitoes. The catchment basin of the Pefferlaw area is part of the Lake Simcoe watershed system, and is drained by the Pefferlaw River which runs from south to north. Important mosquito development sites are situated within the Pefferlaw River flood plain. The high water table and the flat topography creates a haven for mosquito reproduction and favour the creation of large mosquito development sites, many of which remain flooded throughout the season.
Program area 
Please consult the 2023 coverage map. 
Should you wish to Opt-Out of the 2023 Mosquito Control Program, visit http://mcp.georgina.ca.