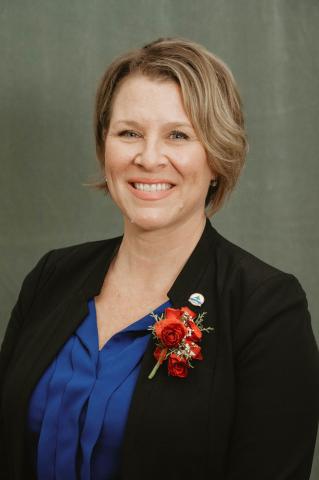 Charlene Biggerstaff is serving for a second time on Council for Ward 1, and has been actively contributing to the community for many years through a variety of volunteering and leadership roles.
Her career path has been diverse – whether as an entrepreneur, working with non-profits, or in a government or private setting. Often positioned in management, liaison or facilitation roles, she has provided strategic leadership support and reported on engagement with stakeholder groups and individuals to facilitate organizational improvement.
During the pandemic, she worked in the mental health sector while completing her Human Resources Management Certification in 2022 and is now working towards the Certified Human Resources Professional designation.
She and her husband Dave have lived in Keswick for more than 18 years.
Charlene is excited to continue the work she started while serving for 18 months as Ward 1 Councillor after winning the by-election in 2017. Her ability to build trust, to generate open dialogue and use thoughtful decision-making will benefit both constituents and Council to facilitate a positive future for Ward 1 and the Town of Georgina.
Town of Georgina Ward 1 Boundaries
Phone numbers: 
905-476-4301
905-955-5236 (cell phone)
Fax: 
905-476-1475
Email: 
Notes: 
Messages may also be left with Alex Demoe, Executive Assistant to Mayor and Council or by telephone 905-476-4301, ext. 2261