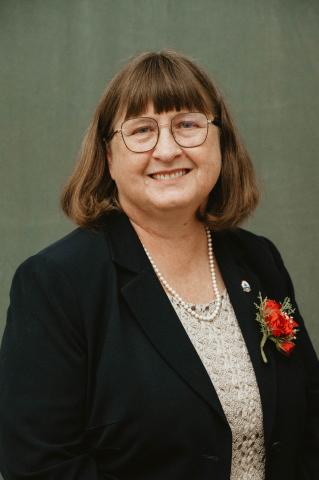 Dale is a 33-year resident of Georgina, living initially in Pefferlaw and now in Jackson's Point for the past 26 years. Her community activities over the past three decades began with Little Sprout Nursery School and Sutton Public School Council.  She coached for Lake Simcoe Soccer Club for 11 years, was a member of the Committee of Adjustment and the Georgina Accessibility Advisory Committee. More recently she has been on the Board of of Health Georgina and Southlake Community Futures. She is also a member of the Georgina Chamber of Commerce.
A licensed professional engineer, Dale obtained her Bachelor's and Master's of Engineering from the University of Toronto. She also holds Certificates in Graphic Communications and Building Science.  She was the first recipient in Canada of the Building Science Specialist designation, is a Fellow of the Ontario Building Envelope Council, and recipient of their President's Award of Excellence.
Until 2017, Dale and her husband owned a consulting engineering practice of up to 25 employees with three offices in Ontario, where Dale was responsible for all operations, including finances, payroll, human resources and proposal writing. Her technical expertise is long-term planning for repair and maintenance of capital assets. Dale is also a writer, having authored an 800-page training manual on Physical Building Management. She is currently working on a graphic novel with STEM content about the plumbing systems in a house.
Dale and her husband Jerry raised their three children in Georgina, all of whom continue to live in Jackson's Point. In her leisure time, she enjoys crossword puzzles, word and number games, and the family collies.
Town of Georgina Ward 4 Boundaries
Phone numbers: 
905-476-4301
Fax: 
905-476-1475
Email: 
Notes: 
Messages may also be left with Alex Demoe, Executive Assistant to Mayor and Council or by telephone 905-476-4301, ext. 2261