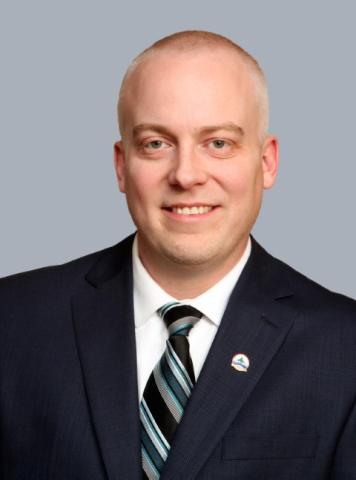 A long-time resident of Keswick, Mike Waddington grew up in the community and has lived in Simcoe Landing with his wife Liz since 2006.  Mike is involved with several charitable/not-for-profit organizations, including Georgina Cares, Cedar Centre and the Georgina Chamber of Commerce.  His philanthropic efforts led to him be honoured in 2015 by Portraits of Giving.  Mike acquired a diploma in Aviation from Conestoga College.  For the past 12 years he and his brother have owned and operated CPG Aerospace, one of York Region's most awarded companies, which has been recognized as Newmarket's 2017 Employer of the Year and York Region's 2013 Small Business of the Year among others.   
Mike is a business leader and committed volunteer who is passionate about building a better community for residents of Georgina as your Ward 1 Councillor.  Mike is a strong supporter of the need to develop a balanced plan for growth and development that supports economic prosperity, protects the environment, and helps our community achieve the highest quality of life possible. He knows that to build a strong future there is only one way to go — forward, together.

 Town of Georgina Ward 1 Boundaries (1.11 MB)
Phone numbers: 
905-476-4301 Ext. 2213
Fax: 
905-476-1475
Email: 
Notes: 
Mobile: 289-716-1985
Messages may also be left with Tammi Carleton, Executive Assistant to the Mayor and Members of Council, at the Civic Centre, Ext. 2213.